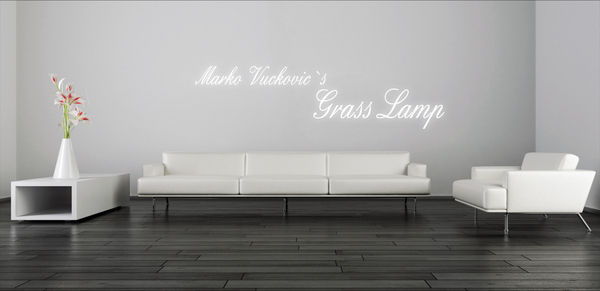 I provided new and unique inspiration to make a green garden interior design architectural to create elegant and comfortable atmosphere.
Many people just have small space in their house living, so this is absolutely great ideas for you. In this wall mounted garden design pictures gallery display below is one of the best and creative design for small house space solution.
Built form light PVC plastic material and housing an ultra violet light, the Grass Lamp furniture design truly has the ability to grow a lawn inside your house.So what do you think about this house indoor garden ideas?
Design by Marko Vuckovic. For more information please check out Marko's design website: