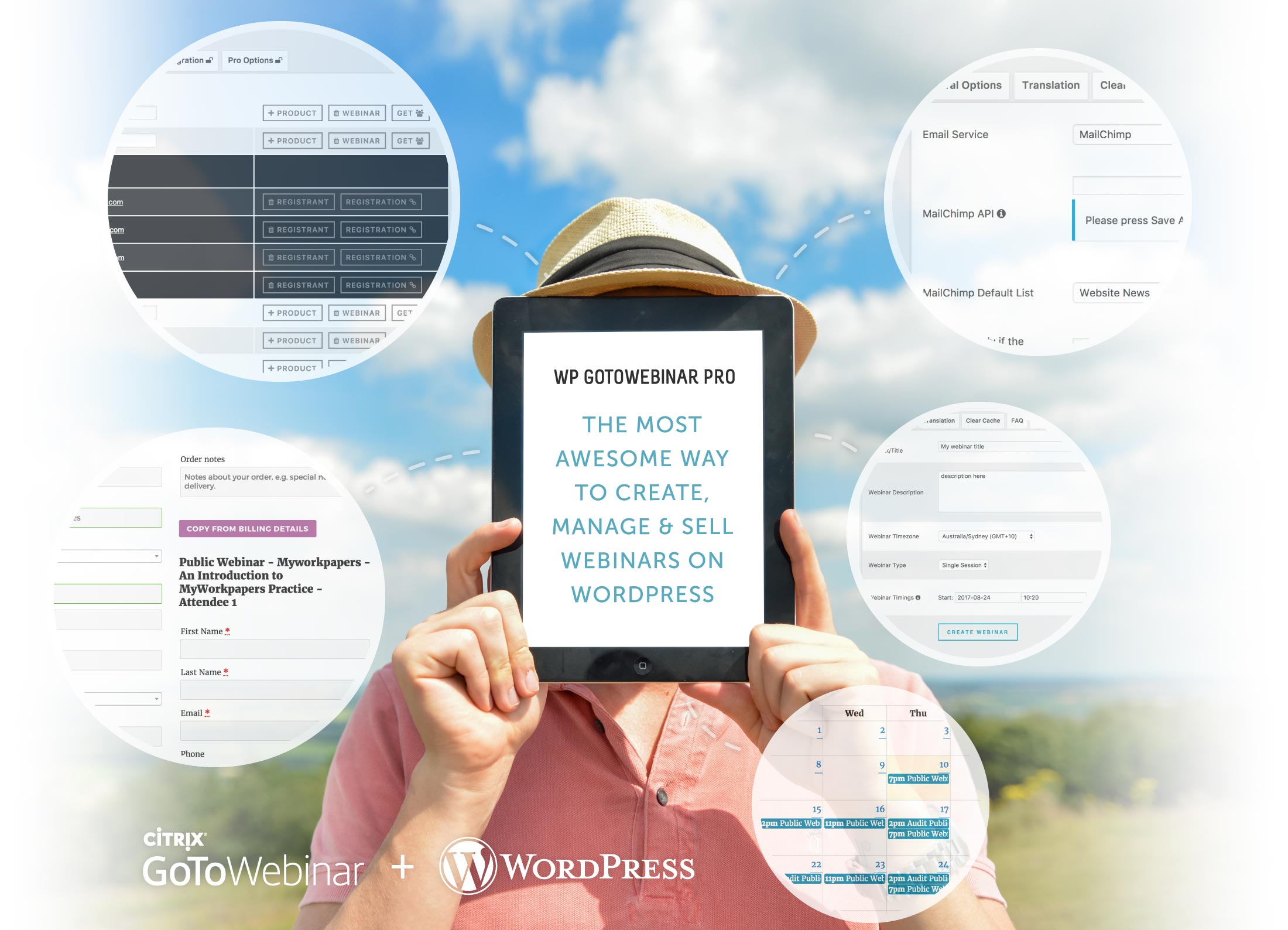 Purchase WP GoToWebinar Pro and create, sell and manage your GoToWebinar upcoming and recorded webinars via WordPress, and the most powerful eCommerce platform WooCommerce which is a free plugin for WordPress. Integrate webinar products and registration forms with numerous email marketing and CRM services.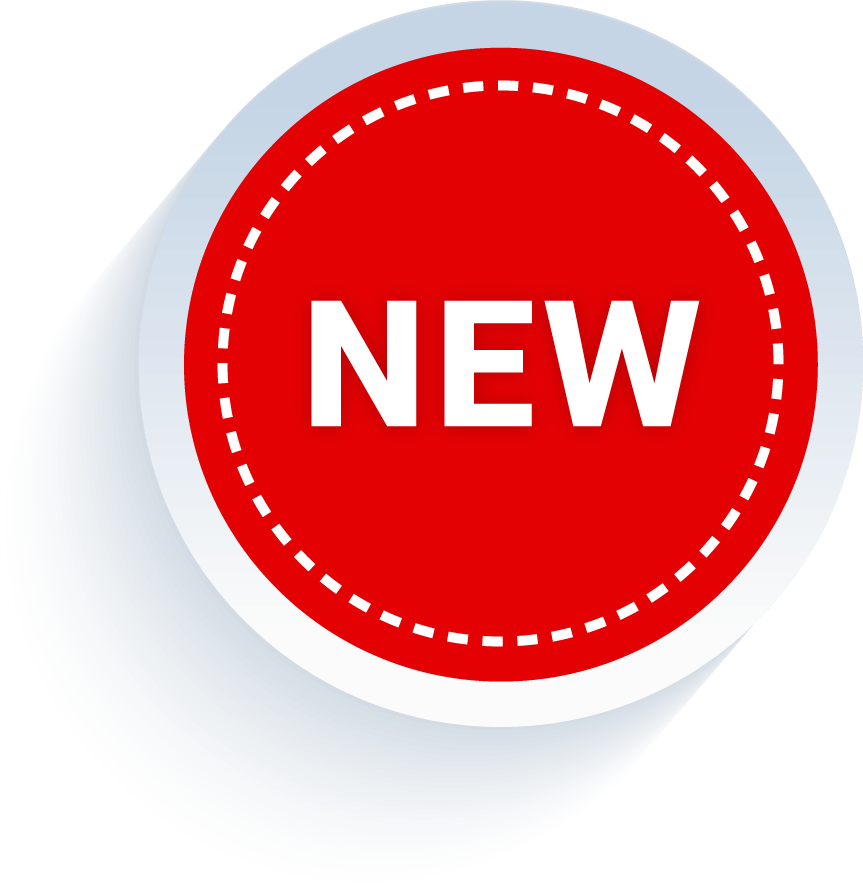 Subscribe and Save!
Get continual updates and support
No-hassle renewal process
1 Site ($59 USD

Per Year

$79 USD)
Unlimited Sites ($259 USD

Per Year

$339 USD)
What is the difference between the Subscription vs 1 year Licence? Learn more here.
Create webinar products with 1 click and suck your webinar information straight into a WooCommerce products ready for sale. Because WP GoToWebinar Pro piggybacks off WooCommerce you can enjoy the extensive range of add-ons and payment gateways for WooCommerce including Paypal, Stripe, Braintree and the list goes on! Then upon purchasing a webinar product created with WP GoToWebinar Pro, a registration form will appear on the checkout page. This means that only upon successful payment customers will become registered for your webinar. Customers can also purchase multiple quantities of a webinar and register multiple people all at once. WP GoToWebinar Pro also provides integration with several email marketing and CRM packages so please read on for further details on this.
WP GoToWebinar Pro is an extension of the free WP GoToWebinar plugin which means you can enjoy all the awesome features of the free version of the plugin which includes being able to create a table or calendar listing of your upcoming webinars (or widget display) which can link to beautiful webinar registration forms on your website. The free version of the plugin also includes a whole range of nifty shortcode/Visual Composer filters so you can display a table or registration form for the most upcoming webinar or only show webinars that meet certain criteria. Not to mention the free version of the plugin includes comprehensive translation support and a 1 click authentication process.
Check out the below video which runs through the setup and customer experience of creating webinar products in WP GoToWebinar Pro:
With WP GoToWebinar Pro a new tab called 'Webinar Selection (Upcoming)' will appear on your WooCommerce Product page which will enable you to assign your WooCommerce product to a particular upcoming webinar. But the even better method, as shown above is using the Webinar Product Manager in the plugin settings which will create a product with one click and it will integrate all the GoToWebinar information into your product automatically. It's really that easy!
On the checkout page for each webinar registration form fields will be mirrored from your GoToWebinar account. There's also a button which can copy the billing details over to the webinar registration form fields to make the registration process even faster for customers. Then upon successful payment the purchaser will be sent a receipt of the transaction from WooCommerce and each registrant will be emailed with the webinar details via GoToWebinar.
Each day WP GoToWebinar Pro will automatically make old webinar products drafts so people won't see the past webinar products for sale. This feature can be disabled in the plugin settings as well. If you have setup one of the integration services mentioned below, registrants will also be automatically be added to that service – this functionality can also be turned off in the integration service settings.
Now in version 12.8 you can now sell previously recorded webinars by making your WooCommerce product "Virtual" and "Downloadable" and then in the "General" tab for the product options you can simply select your recorded webinar and update/publish the product. Then when users purchase the product they will receive a download link via email which will take them to a GoToWebinar form in which they can register to view the recording.
As well as displaying your webinar products using WooCommerce's typical shop display, you can also display your webinar products in a table using the shortcode: [gotowebinar-products] on any post or page of your choosing. Like the shortcodes provided in the free version of the plugin, you can use parameters to filter down your products, for example: [gotowebinar-products include="Sydney" exclude="Private" timezone="Australia/Sydney"] will only show webinars products which have 'Sydney' in their title and don't have 'Private' and are from the timezone 'Australia/Sydney'.
You can also use more advanced AND or OR statements in your parameter like: [gotowebinar-products include="SydneyANDMelbourneANDBrisbane" exclude="PrivateORTestORDemo"].
Integrate registration and webinar product forms with multiple email marketing and CRM services!
With WP GoToWebinar Pro you can quickly connect your webinar registration forms to popular email marketing and CRM packages including:
ActiveCampaign
Agile CRM
Campaign Monitor
Constant Contact
Highrise
Hubspot
Insightly
MailChimp
Pipedrive
So when people register for a webinar you can easily re-market to those leads and contacts. All GoToWebinar standard fields, where possible, will be sent to the CRM or email marketing service.
Registrants can be subscribed to a list either automatically or you can enable an opt-in condition on the form. In the plugin settings you can also set a condition on when registrants are added to the integration service. For example you can set a condition to add people to your integration service only if the webinar title contains the word "Training".
You can even add registrants to multiple services. So if you use Hubspot CRM to manage new leads but you use MailChimp to send emails, no problem!
By using the shortcode or Visual Composer element to display the registration form for an individual webinar you can also set a custom list ID to over-ride the default MailChimp, Constant Contact, Campaign Monitor or ActiveCampaign list.
When you setup an integration service in the plugin settings the default functionality is to only add registrants to your service via the standard (free) registration forms, however there's a checkbox to enable you to also add registrants to your service when they purchase webinar products via WooCommerce.
Create single session, series and sequence webinars from WordPress!
That's right you can even create single session, series and sequence webinars without having to leave WordPress. Using our quick and simple interface you create webinars in seconds which can show up in your webinar table or calendar or you can add them as products using the ecommerce functionality of WP GoToWebinar Pro.  You can choose title, description, timezone, type and times for your webinar. Please check out the below video for a run through of this feature.
View and remove registrants and webinars from within WordPress!
View registrants for your webinars within WordPress. You can even remove registrants and get a share link for each registrant. So if a customer asks you how do I attend your webinar you can send them this link. Made a mistake with a webinar? No problem remove a webinar with just 1 click and a confirmation prompt.
Increase webinar participation and conversions with the webinar countdown toolbar
Increase webinar participation and conversions with the new webinar countdown toolbar which displays your latest webinar with a countdown clock and registration button at the top of your website. Customise the colours, filter the webinar shown, customise the text using the shortcode content builder, select a time window before your webinar starts for when to show the toolbar and more!
With the webinar countdown toolbar you can create urgency to your webinars and create better engagement with your leads who land on your site.
Get webinar performance graphs and tables
Get helpful insights on your webinar performance from within WordPress. With a single click of a button you can get data from a custom date range. Presented in beautiful graphs with webinar name tooltips, you can quickly identify trends and opportunities to improve webinar engagement. At the end of the charts we provide a full sortable data table which can be exported as a CSV file. The data includes averages over the selected time span as well as:
Percentage attendance graph
Average attendance time graph
Average interest rating graph
Registrant vs attendees graph
Average webinar attentiveness graph
Full analytics data table with sortable columns
Display Webinar Recordings Automatically
Don't need to sell webinar recordings but just want to make them easily downloadable? Well why not show all recordings using the handy shortcode: [gotowebinar-recordings]. This enables users to click a download link which will take them to the GoToWebinar website to register to access the download and upon completion the download will begin. We also provide 4 parameters to filter the display of the shortcode, this includes to show recordings where the title includes or excludes certain text, you can hide certain text in the recording title and you can show recordings from only the last X days.

WP GoToWebinar Pro provides the ultimate connection between GoToWebinar and WordPress. It's packed full of all the great features of the WP GoToWebinar plugin but it also provides the easiest way to create, manage and sell webinars from within WordPress. WP GoToWebinar Pro extends the awesome registration forms of the free version of the plugin with numerous integrations with leading email marketing and CRM packages. WP GoToWebinar Pro provides the easiest way for not only you to perform these activities but also for your customers to view, register and purchase webinars. At a market-leading price and ultra responsive and friendly support, WP GoToWebinar is a no-brainer for people wanting to get the most out of WP GoToWebinar.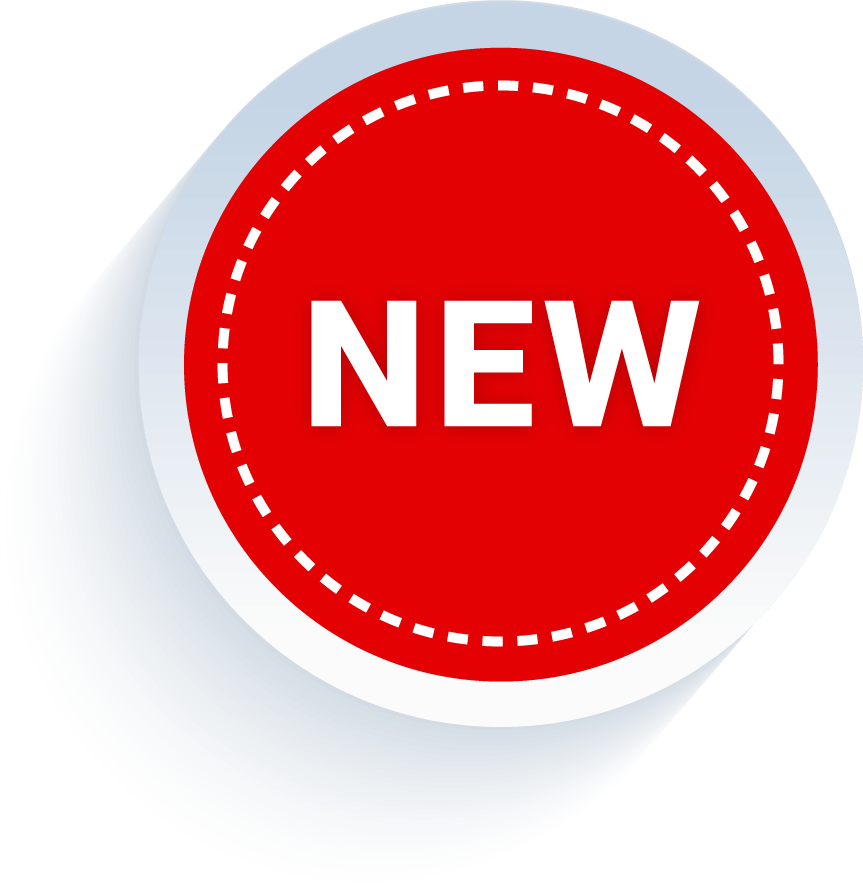 Subscribe and Save!
Get continual updates and support
No-hassle renewal process
1 Site ($59 USD

Per Year

$79 USD)
Unlimited Sites ($259 USD

Per Year

$339 USD)
What is the difference between the Subscription vs 1 year Licence? Learn more here.
With 744 satisfied customers!