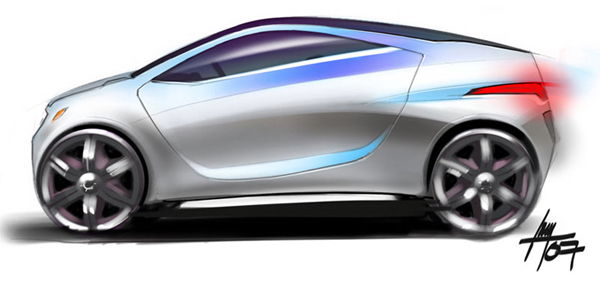 Recently we had the pleasure of interviewing Spencer Nugent, a principal designer from Studio t-minus and co-founder of ID Sketching. A vibrant design studio based in Sacramento CA, Studio t-minus specializes in creative and results-driven product design and brand identity solutions. In this interview Spencer shares his thoughts on ID Sketching, a free online website for sharing sketch and visual communication tutorials aimed specifically for industrial designers, illustrators, visual artists and students. Founded with John Muhlenkamp ID Sketching has quickly become a valuable online source for students and designers. Spencer also tells us about his own experiences as a student and intern, his passion for teaching, and bestow some words of wisdom when starting your own design studio!
For more information on Spencer Nugent and Studio T-minus please check out http://www.studiotminus.com/, http://www.sketch-a-day.com/, and http://www.idsketching.com for free video tutorials, work samples, and design sketching tools.
Interview by Roxanne Palisada  – @embody3d
General Questions
Hi Spencer, thank you for taking the time for an Interview with Embody 3D today. Can you tell us what first led you to become a designer?
I actually was on track to becoming a math teacher when I decided to switch things over to Industrial design. I love teaching and I suppose that's where the desire and drive to help others comes from. One day, a friend of mine told me about what he was studying and immediately things started to click for me. As a child, I'd always been curious about how things worked, fit together, and came apart. Industrial designed combined many things I loved into one thing, and that's when it all clicked for me.
What is your personal motto?
I don't have a personal motto really. If anything, I'm known as the "sketch guy", and in that case, my motto would be "sketch, sketch, sketch".
Teaching has remained a large part of your life; working as an Industrial Design Teaching Assistant at the Brigham Young University and more recently running workshops for ID Sketching. Can you tell us what challenges you have come across in teaching design, designers, or teaching in general?
It's easy to have an idea, and another thing to effectively communicate that idea. I find that in teaching, the challenge of communicating years of experience in a finite time can be quite difficult and challenging. It's really a design problem in itself. Students or workshops participants become my users with specific needs. Delivering the content in a way that suits everyone at some level is challenging. Perhaps one of the most rewarding things for me lies in seeing someone directly benefit from someone I taught or shared.
Can you tell us how your experiences while as an Intern in Astro Studios Inc. and General Motors Tech Center shaped you as a professional?
I've had wonderful experiences as an intern. Both experiences were significantly different. For one thing, working in a consulting environment at ASTRO Studios forced me to be super creative on the fly. That experience also taught me to quickly adapt and focus on sharpening my core skills as a student. General Motors was great too! I loved the people, the challenge, and the project. We were placed in a multidisciplinary team and tasked to design a car of the future for Gen-Y. The challenge of working with others who weren't designers taught me a lot about the importance of clear visual communication as a means of cross disciplined communication.
Currently you are a full time principal designer at Studio T-minus and also keep ID Sketching and Sketch-A-Day online and up to date. Can you tell us what a typically day is like for you?
Well, life just got infinitely more insane for me with the arrival of my son Oliver. With that new challenge, I've had to be a bit more selective about my time. I still try keeping sketch-a-day up to date, but lately it's been more of a sketch-every-other-day thing. A typical day starts off with answering piles of email (I swear some days I want to delete the program), then depending on project load and my capacity at the time, I work on the project at hand or focus on ideas for ID sketching and sketch-a-day. My schedule usually is flexible and I enjoy having that freedom to work on what I really love to do.
Congratulations on your new bundle of joy! =) Can you tell us about any upcoming projects you're working on for ID Sketching, Studio T-minus or for personal interests?
Right now, my wife and I are in the process of purchasing a new home. It's a fixer-upper, and I look forward to working on all the improvements we plan to make. It's like painting with a mostly blank canvas. As for professional projects, I rather not disclose clients at this time. Needless to say, we've been working on some exciting products and will share at studiotminus.com when the time is right.
Student Related Questions
From your experience, what were the most valuable lessons you learnt as a design student?
I loved my experience at BYU. One of the most important things I learned is that what you get out of your education is in large part due to how much you put in to dedicated effort and focus during your years as a student. Be a sponge and take in as much as you can around you. Students have a hard job I think – Fresh out of college, you'll be required to be masters of many things equally at the same time. A "jack-of-all-trades" if you will. This can be really taxing.
Was there anything you wish you had learned that you believe would have helped your career into the industry?
I think a better understanding of what's "good enough" would have helped me entering the industry. As a student, it's easy getting lost in the pursuit for perfection when putting together a concept or sketch. Now I have a better understanding of what's good enough and the right fit and feel for my clients. No doubt, this takes time to understand, but it would have been nice to have that advantage right out of school.
I think many design students can definitely relate to being lost in that pursuit for perfection in more ways than one! What words of wisdom can you give to those who are interested in an Industrial Design course?
Perhaps the most key advice I could give is to be like a sponge. Absorb it all and be good at everything. Excel at what you love to do the most, but be good at everything and try to be well-rounded rather than purely one-dimensional.
What advice can you give to current Industrial Design students or recent graduates entering the design industry? Do you have any tips on finding that first design job, or job hunting in the design industry in general?
Be yourself. Show your personality in your work and come prepared to offer something unique to whatever team you're trying to be a part of.
Do you accept internships or work experience from design students at Studio T-minus? If so what would you suggest to students when submitting their portfolios?
Yes, we do. We look for students that are capable of hitting the ground running. As a smaller studio, our projects run on a very quick timeline and so it's important for those on the team to be able to keep up with everyone else. No better way to learn than by being thrown in the deep end.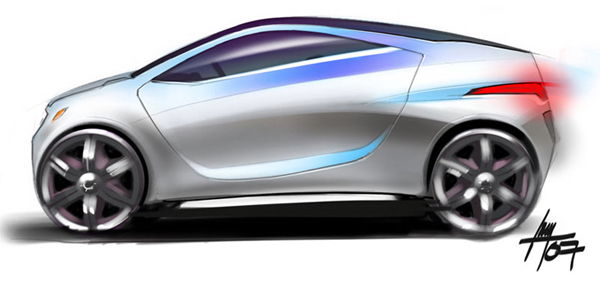 Sketching related Questions
What would you suggest to others who want to improve their sketching and rendering techniques?
Draw from observation and draw from imagination. Observational drawing will not only teach you how to interpret 3D form in a 2D medium, but it will also teach you about composition and design as you sketch and draw other successfully harmonious designs.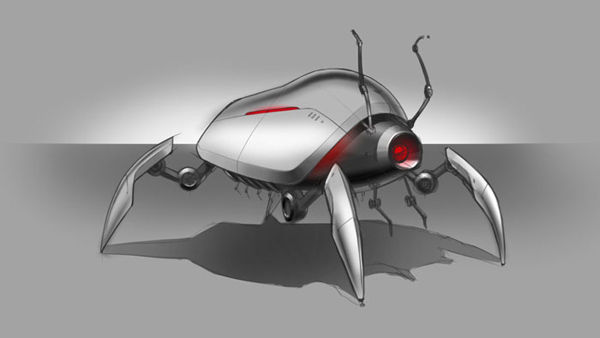 Did you ever imagine how successful ID Sketching has become? What future plans are there for ID Sketching?
I never imagined it would be this successful. I imagined it being there, but not THERE. I've gone from recording videos here and there to hosting workshops in person in the short space of 2 or so years. It's been a great experience, and most of all, I love the opportunity it gives me to help those around me who had similar struggles as I did when I was a student. One plan I have set in motion is "IDSKETCHING LIVE". I plan on experimenting with live sketch video stream in a Q&A format over Ustream.com. As for the future, I've cooked up many a plan. It really comes down to time and resources. Without saying too much, I plan on becoming more tangible with ID Sketching in the near future.
A live sketch video stream sounds like a great idea and definitely something we are looking forward to seeing for ID Sketching! Speaking of future plans, on the website 95% of voters are in favor of an ID Sketching book. Can you tell us if there is a possibility that there will be an ID Sketching book in the near or distant future? What are your thoughts?
If I do a book, it will be in the near future. Things at this point are in the intangible phase and mostly loosely defined. A book by me would have to be unique, approachable, and supremely useful above all other books in its content. As I mentioned before, sharing my knowledge and experience is something I quite enjoy and a book for me serves as a means to this end.
Studio T-minus Questions
What do you believe are the 3 most valuable skills or knowledge to have when starting your own design company as you, and John Muhlenkamp, have with Studio T-minus? Briefly, can you tell us some of the challenges you both faced and how you have overcome them?
I think we were honestly a bit naïve and blissfully optimistic when we started out, however, with this came the sort of unrestrained energy that we poured into making things work. I think one thing that we have learned is patience. If you're starting out for the first time, there will be periods of feast and famine. It's important to be patient so as to not make emotional decisions for example. Another is being adaptable. This comes from the perspective of a consultant. Projects change hands quickly, and each week we work on different things. It's important to be able to deliver to your client no matter the project. That can be tough sometimes. Thirdly, be confident. Embody confidence in your work attitude, and every other aspect of your persona as a designer. Your clients want to know that you're sure about what you're doing. It's critical that they feel confident in what you're doing and the best way to do this is to show confidence yourself.
What do you believe makes Studio T-minus different from other Industrial Design consultancies?
We aim to be a practical no frills firm that focuses on executing good design. What makes us different is our ability to deliver the goods, as it were, efficiently and effectively.
What advice would you give to others whom also hope to establish their own design consultancy in the future?
Follow through and have a goal in mind. Be prepared for anything and most of all, be prepared to work hard, have high energy and keep pushing.
How does a new design consultancy establish its first set of clients? Can you tell us about the first project by Studio T-minus?
Word of mouth, friends, and cold calls have worked for us. It's always good to know people in the "know". Our first public project was with DFI Tech. We were commissioned to establish a new design language and flagship server product for the company using their Hybrid server technology. You can see more at http://www.studiotminus.com/work/dfi-tech-hybrid-4u/ and http://www.dfitech.com/products/view/11/hybrid-4u/ or http://www.dfitech.com/products/view/12/hybrid-2u/
Thank you Spencer for your time, do you have any final thoughts for Embody 3D readers?
Follow your dreams. Life is short, so make the best of it.