Every now and again on Embody 3D we have articles that aren't industrial design, often architecture, interior, graphic or web design. But we figured that industrial designers often get their hands dirty with graphic design. So we compiled a list of the greatest frustrations graphic designers face day to day. Please comment and list some of your frustrations.
Article by Martin Gibson – Twitter – 28.03.2010
1. How Do I Resize An Image?
So many people still have no idea how to resize images, granted Microsoft Windows doesn't make this process terribly obvious but even Paint can do this. Every time you want a small image from a client just to put on their website they will send you a 20MB Raw Image, and when you want to print something they will send you a 20kb JPG; you know how it works. Worst of all they will send you an email with an album of 5MB images totalling 50-100MB and attempt to send it to you clogging your whole mailbox.
2. What's A Vector Image?
When doing a project for a business you will often require their logo to use in a nice report or business card. Oh oh here it comes, the beloved .jpg, .png, .bmp logo gets sent your way. Any 'designer' who isn't designing logos and other graphics in a vector format should be shot. It's called Illustrator, it's called PDF!
3. A Microsoft Word File Will Be Ok Right?
Designers just use Microsoft Word to design all their stuff don't they? Oh well I will make it extra easy for them and send all my project information in a Word document. Because Microsoft Word preserves image data really well and will be good at blowing the image up later on. Maybe if the designer knows what he is doing maybe he could throw in a giant clipart image to give it some real class.
4. Isn't Comic Sans In At The Moment?
Don't you love getting a businesses style guide and it is filled with the beloved Comic Sans, Times New Roman or Papyrus!
5. As The Saying Goes The More Fonts And Colours The Better!
Well its obvious the more colours and fonts we add to the graphic the more it will look like someone put a lot of effort into it. All the colour and complexity will really draw the reader in. Hell why not, why don't we throw in a few drop shadows, inner glows, bevels and embosses?!
5. Let's Utilise All The Real Estate We Have To Work With!
Whats the deal with all this white space! That is valuable page real estate! We could add some images inside the margin! We don't need all that space in between paragraphs and headers, we could fit valuable clip art images in there!
6. Ambiguous Job Specifications
I want this job to be new age, you know a lot of pizzaz and energy, you know what I mean you're a designer, make it pop out of the screen, you know what I mean. 10 minutes later the client is yelling at you for going down the wrong path.
7. Bad Colour Combinations
What are you talking about orange, white, light blue and navy go well together!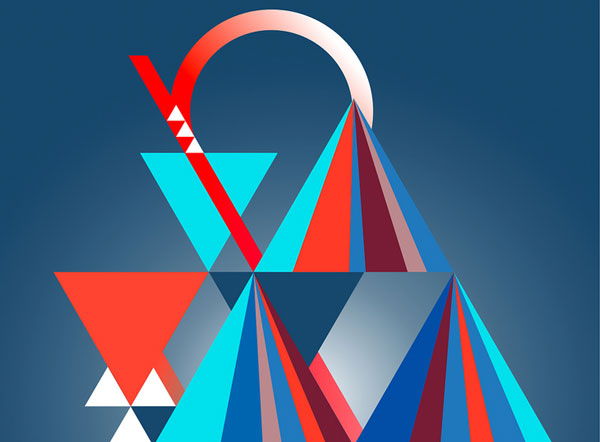 8. We Must Have Our Slogan In The Logo!
You know every iconic logo of the last 100 years has had its slogan in it. It wont be too much work to just put a small Times New Roman italic font underneath it.
9. We Decided To Change The Page Size, No Biggy
We have loved what you have done so far but we have decided that A4 isn't big enough for the 100 page report, can we perhaps make it A3? That shouldn't be too much work should it. You should just go to page setup and select A3, only a couple of seconds of work really. The graphic designer faints over the keyboard as indesign is open.
10. The Colours On The Screen Don't Match Our Company Colours!
You sometimes get those clients who don't understand the colours on the screen don't match the colours that are going to be printed out. This then results in a 10 minute conversation about what CMYK, RGB, PMS colours are.